Saturday, November 6, 2004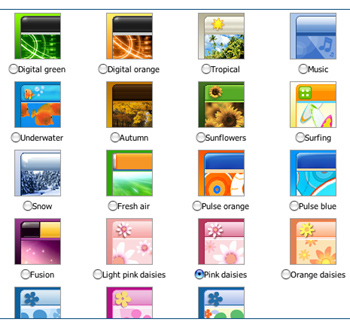 With MSN spaces, Microsoft have caught onto blogging for real. I have been following their employee bloggers (Hi Scobelizer! ) with interest - they seem to have been granted a license to do pretty much to do and say what they want on their blogs. Last week, I discovered that even some of their recruiters keep blogs - Heather has a very interesting post about why recruiters don't blog - and Gretchen and Zoe 's blog Technical Careers @ Microsoft contributes to giving Microsoft a fun, warm image. Looks like they love their jobs!
You've got to wonder though... how much time of their work days do they spend on blogging?! Heather mentions that "A blogger that is committed to not only post regularly, but also to read other blogs, write comments, track links and respond to people that contact you (for me, I estimated this as 30 min to 2 hours a day)."
Wow. Wish I'd get paid to blog my job, too..
Anyway - I was interested in seeing how their spaces for people like you and me was designed. MSN Spaces offer a lot - except control over your templates! Power to the user here translates to publishing power - not design power... Check out the screen shoot - their templates are pretty cheesy. Microsoft isn't known for pretty, but they didn't need to compensate for this with what seems to be aimed for color hungry teenagers... I took a test drive and here is what my MSN blog ended up looking like.
... .perhaps I should keep this blog, and post anonymously so I can set Madison up for a joke? Come to think of it, she'd love these happy looking templates - just her style.